Helping Solve Workers' Compensation Return-to-Work Cases

Located in Pittsburgh, Pennsylvania, Catalyst RTW is able to work anywhere in the nation through a high-tech and hands-on approach to resolving challenging workers' compensation and long term disability cases. Our work is done telephonically & electronically and, when necessary, we collaborate with local and national vocational companies for on-site services.
Dan Heit, M.A., Founder

Daniel S. Heit, President & CEO has had a distinguished career developing and managing treatment, education, and vocational programs for challenging populations. For nearly 20 years he ran a leadership organization working with troubled teenagers with drug abuse and mental health problems. Achieving national prominence for its innovative effectiveness, the company was sold to a public company.
Dan's creative ability to devise practical solutions to extremely difficult human problems led to his appointment by President George Bush to a 24-member Presidential Commission for Model Legislation (which included 3 states' Attorneys General). As a nationally recognized expert in behavioral health programs and president of a national trade association, he met with President Clinton and served on a sub-committee for health care reform.
He is an entrepreneur with a passionate commitment to bring added value to all stakeholders involved with complex multi-faceted problems. Catalyst RTW® is founded on the premise that the best way to serve customers grappling with escalating workers' compensation and long term disability costs is to provide genuine opportunity to injured and disabled beneficiaries. Cutting costs is seen as the result of a successful return to work program, not as its organizing principle. Return to work programs not only help injured workers rejoin the workforce, but they also allow the worker to once again have a sense of purpose and feel valued as a productive and important employee at their workplace. By focusing on the realities and meeting the needs of injured and disabled workers, Catalyst RTW® provides a cost-effective and positive resolution. The Catalyst approach presumes success and positive outcomes, helping resolve workers' compensation cases to the benefit of both employers and employees.
We are excited and proud to report that Dan Heit was chosen as a 2013 Finalist for Ernst & Young Entrepreneur of the Year Award!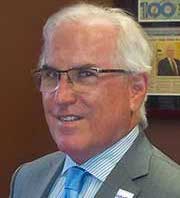 Catalyst RTW® Team Approach

Catalyst RTW® is blessed with an outstanding team of uniquely qualified individuals who share a common vision, work collaboratively and are dedicated to a program of integrity and achievement. When you work with individuals with many challenges, and often with a history of failed attempts, it is critical to mobilize diverse talents, skills and backgrounds. Diversity assures that there will be someone who can effectively work with the disabled worker and effectively communicate with the customer.
Catalyst RTW® has a management team, case managers and return to work specialists who possess CRCs, CCMs, CDMS' and other professional certifications, have degrees in Rehabilitation Counseling, Psychology, Education, Social Work and Business. Of equal importance, their backgrounds encompass a broad diversity of ethnicity, geography and vocation that assures their ability to be effective with our customers and clients. Importantly, we have staff who have personally overcome disabling conditions in their own lives and can serve as role models for the individuals they work with.
"We have been extremely impressed with their professional and diligent approach."

Joseph M. Wymard, Wymard & Dunn
And, our most important team member is you, our customer! We employ seasoned professionals who, in many case, have worked for the companies that are Catalyst's customers. We understand your needs, context and working environment. All of our efforts are designed to add value to your work and to be performed in ways that ease your work-load, avoid surprises and fulfill our promises. Throughout a case, we listen carefully and have the flexibility to respond creatively.
Working with the most challenging cases requires a 'can-do' attitude. It is the belief in achieving success that means we work proactively and won't give up until we find a positive resolution.
And perhaps most importantly, we like what we do! We think our enthusiasm for our work is infectious and you will enjoy interacting with the Catalyst RTW® team and sharing in the achievement of positive outcomes.
Utilizing Home Based Employment for a Return to Work Strategy

Utilizing home-based employment as a return to work strategy for injured and disabled workers is part of a growing national phenomenon. Telework has been acknowledged as a watershed resource for disabled persons to successfully return to work, as well as an untapped talent pool for employers. Telework, or telecommuting, allows individuals to work for a given company regardless of where they live, eliminating a daily commute that could require driving a car or taking public transportation. Home-based work also makes it easier to manage doctor appointments, medication schedules, and other health needs.
The United States government, municipalities, and many companies support full or part-time telecommuting not only as a positive motivator for employees but for the added company security, creating redundant systems, and the ecological benefits of reducing traffic and congestion. Studies have shown that productivity actually increases when employees are permitted to work from home. Employers can also see cost savings from hiring telework employees, reducing the overhead needed to maintain a workforce in a centralized building. Employees can appreciate the flexibility of a work from home job and the increased time they can spend with their families, while still earning a valuable paycheck.
More than 20,000,000 Americans now work from home some or all of the time, and more companies are expected to offer telecommute positions in the coming years. Many types of jobs are well suited to telework; for example, customer service, data entry, transcription, and writing and editing are just a few positions that can easily be done remotely.
Please click on "Links" to connect to a list of resources and research that detail the extensive growth and viability of home-based employment opportunities for a positive return to work strategy that can be effectively implemented.
Help & Support Links

Government Links
The U.S. Government has several websites related to telework and its benefits, including the Telework.gov website, which provides information about telework in the Federal Government and is run by the U.S. Office of Personnel Management.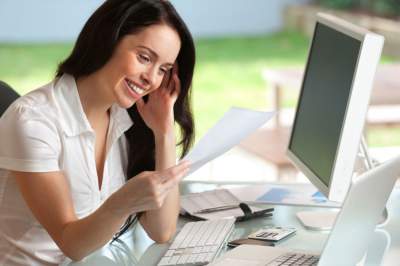 Return to Work Resources
The websites below provide information, tools, tips, and networking opportunities for employers, employees, and those working in disability management.
Work From Home Information
More and more people are working from home every year. Learn more about telework for disabled persons as well as work from home trends across the U.S.
Job Accommodation Information
Under Employment (Title I) of the Americans with Disabilities Act (ADA), employers are obligated to provide reasonable accommodation for individuals with disabilities.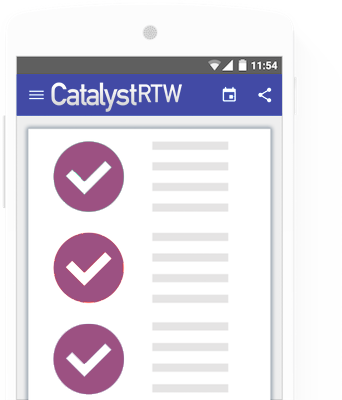 Workers' Compensation Case Study & Analysis
Intended only as a guide to determine whether a case merits a referral to Catalyst RTW® for a genuine return to work solution.