Happy Clients Tell Their Success Stories
"I can say that the Catalyst services were a major reason that this claim settled.  And yes, the claim settled for less than what it otherwise would have had it not been for Catalyst.  I can say this: without Catalyst I would probably still have an open claim right now.  Claimant was unwilling to come… Read more »
"Our law firm has been using Catalyst RTW® to perform Earnings Power Assessments in divorce proceedings. We have been extremely impressed with their professional & diligent approach. They're always willing to go the extra mile. Their reports and testimony are excellent & have produced outstanding results." – Joseph M. Wymard, Esq. Wymard & Dunn
"As a claims manager for a Third Party Administrator, I am very impressed with the uniquely effective return to work program that Catalyst RTW® has put together. Their combination of legitimate home-based employment, college coursework & proactive case management is the perfect resolution for 'impossible cases'. Plus, they are a joy to work with!" –… Read more »
"Your company should be proud of the help and hope you give to disabled persons." We are, but even prouder of Ms. Walden for her commitment & efforts to take advantage of the opportunity to return to work. She recently wrote us a gracious letter of appreciation. Disabled since 1993, Ms. Walden's illness kept her… Read more »
"As a vocational rehabilitation counselor for Intracorp with 35 years experience, I have never been as impressed with a Return to Work program as with Catalyst RTW®'s. They achieve results through supported placement, on-the-job training & direct gainful employment.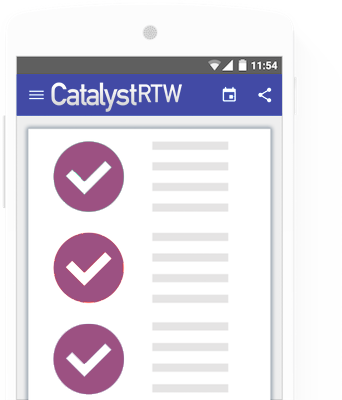 Workers' Compensation Case Study & Analysis
Intended only as a guide to determine whether a case merits a referral to Catalyst RTW® for a genuine return to work solution.